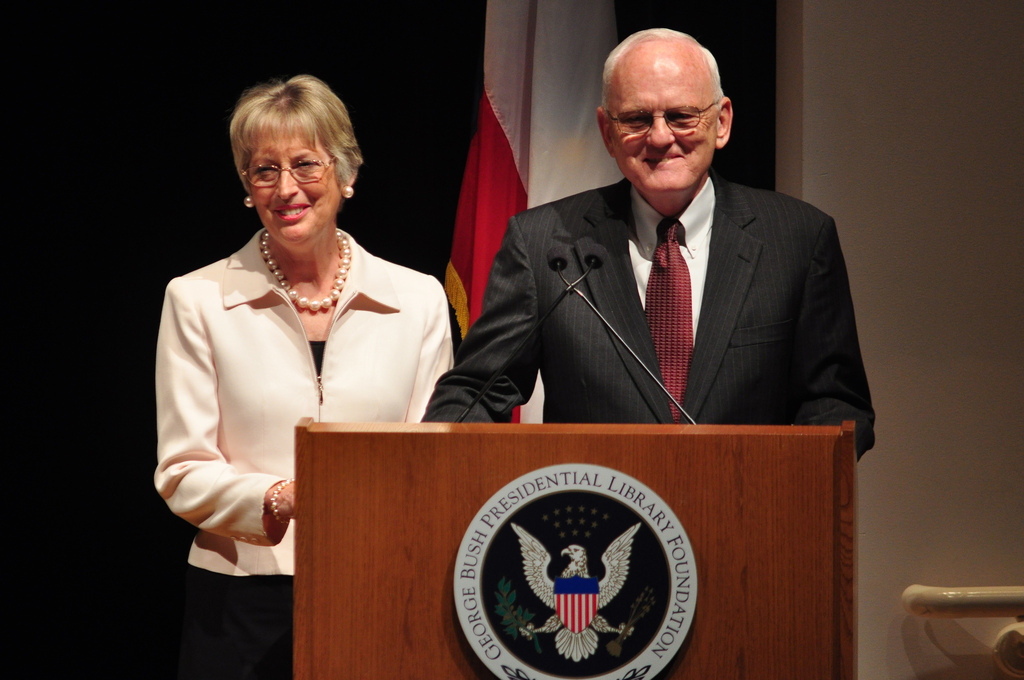 James and Meredith Olson are former CIA agents that met in their line of work after spending over 25 years in the organization. After their time in the CIA, the Olsons were asked by President Bush and Mrs. Bush to help build and establish a program about national security and intelligence for the Bush School of Government and Public Service. Since their time at Texas A&M, they have helped grow the Bush School into one of the top programs in the nation.
Ginger Kerrick, as a child, dreamed of growing up to be either a basketball player or an astronaut. When neither dream came to fruition, Ms. Kerrick developed a fresh perspective – best summed up by the phrase "It just wasn't meant to be" – and is today part of NASA, serving in the Mission Control Center at the NASA Johnson Space Center as a Flight Director who has, to date, supported 13 International Space Station and five joint shuttle missions.
Jeff Paine is a former graduate from Texas A&M. He was a walk-on for the fightin' Texas Aggie football team and despite his desire to quit at times, pursued his dream to play football. He ended up being drafted as a linebacker for the Kansas City Chiefs. Following his football career, he served as the pastor at Grace Bible Church for 9 years and now is a financial advisor here in College Station.